Health Department Issues General Guidelines for Reopening of Schools 2020-2021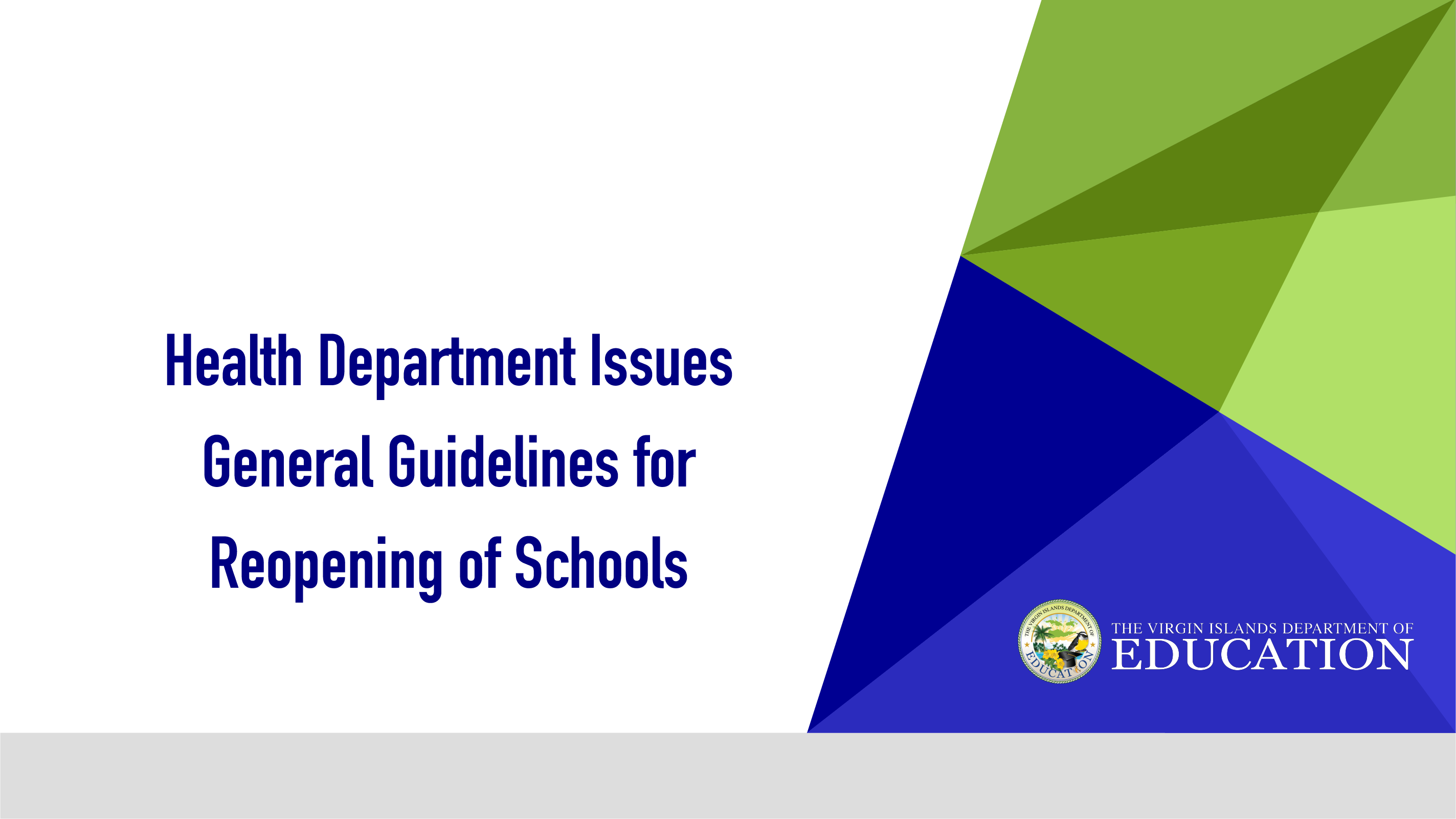 The Virgin Islands Department of Health has released the general guidelines for the safe reopening of schools throughout the territory this fall. The guidelines follow a three-phased reopening to include 100 percent face-to-face instruction, a combination of virtual and face-to-face, or 100 percent virtual instruction.
The guidelines will apply to all public, private and parochial schools and can be viewed here.
Download PDF: pdf DOH - 2020-2021 Reopening of Schools Guidelines (274 KB)